Enhancing the Lives of Residents
Sharon Care Center has been serving the residents of Lewis County since 1958. We have a long tradition of caring for skilled nursing, assisted, and memory care residents. At Sharon Care Center, our goal is to provide the highest level of individualized care for our residents as they progress through different care settings.
Skilled Nursing
Our Skilled Nursing services care for residents who are medically dependent and require a higher level of assistance. We provide compassionate 24-hour assistance by licensed nursing staff and physical, occupational, and speech rehabilitation services.
Assisted Living
Our Assisted Living provides residents with the privacy, security, and independence of their own apartment, while also offering additional assistance so that they live happy, healthy lives.
Memory Care
Our Memory Care program embraces the life story of our residents with memory loss. We develop activities and structured care individualized for each resident to promote wellness, encourage socialization, foster feelings of self-worth, and provide pathways for contentment.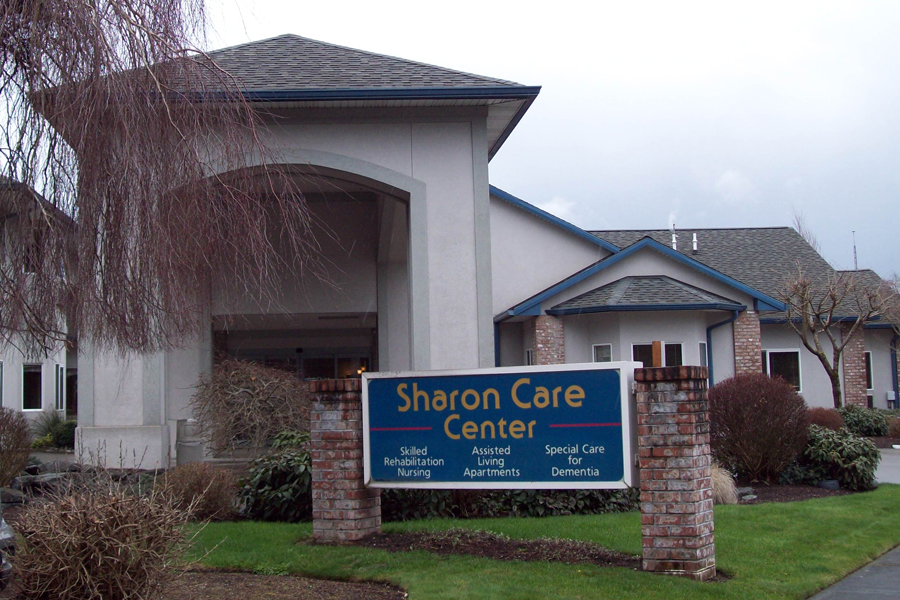 Sharon Care Center is owned and managed by Nightingale Healthcare, one of the most respected names in senior living within the western region. Founded in 2014, Nightingale Healthcare is a privately held, family-owned company located in Bellingham, Washington and is known for its unwavering commitment to community and service. For more information about Nightingale Healthcare or to learn more about its communities and services, please visit them at nightingaleliving.com or call 360-319-6536.